Using Internet explorer(IE) for FTP connection
Step1
Open Internet explorer, type your ftp address then pass "Enter"
開啟Internet explorer,輸入你的FTP地址,然後按"Enter"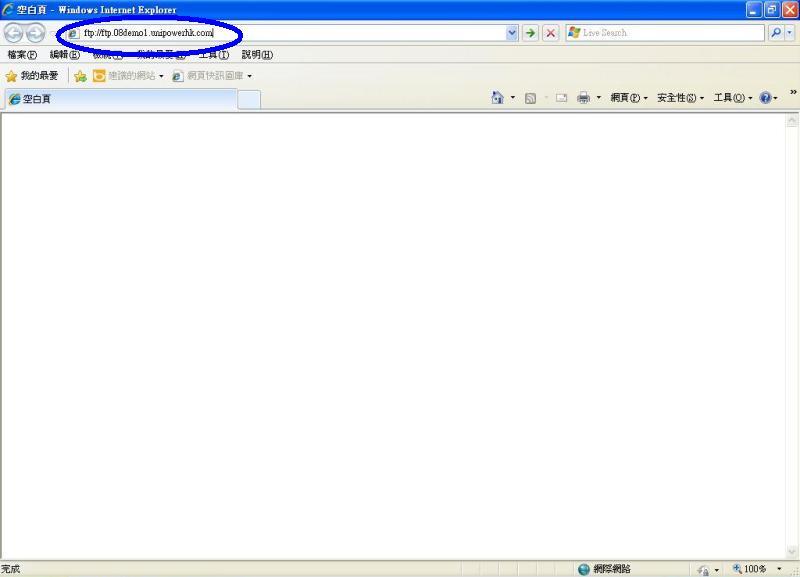 Step2
After connect to FTP server, type your username and password, then press"Logon"
當成功連接FTP伺服器時,輸入你的FTP使用者名稱及密碼,再按"登入"。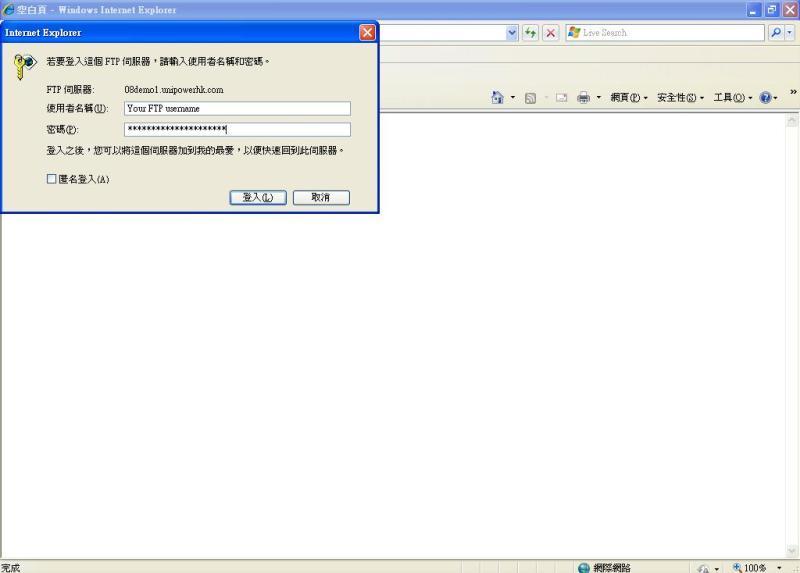 Step3
Connect server sucessfully
成功連接伺服器。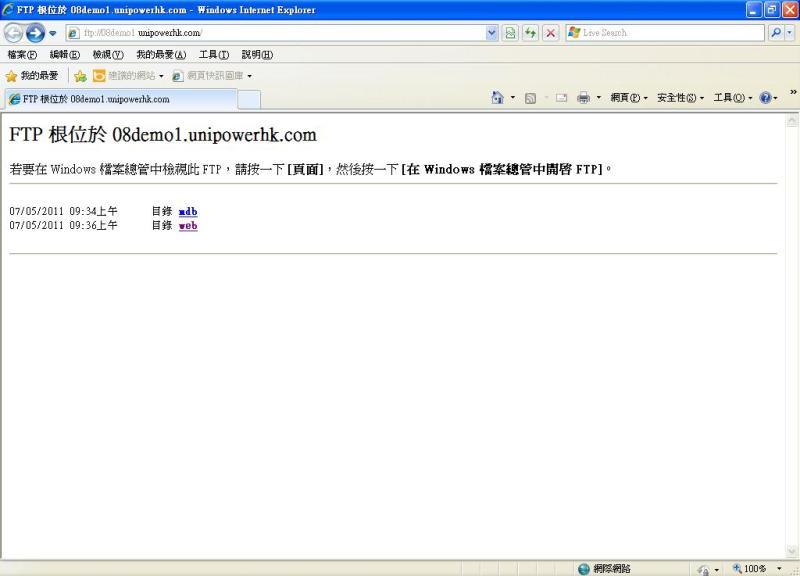 Step4
In this mode, user is allowed to BROWSE or DOWNLOAD the folder content only. 在這個檢視模式中,使用者只能瀏覽或下載檔案。
Using IE for FTP upload
Step A
Follow the step1 to step3, click the "Page" menu , then Select "Open FTP Site in Windows Explorer".
重複Step1到step3,選擇"網頁"欄並點擊"在Window檔案總管中開啓 FTP"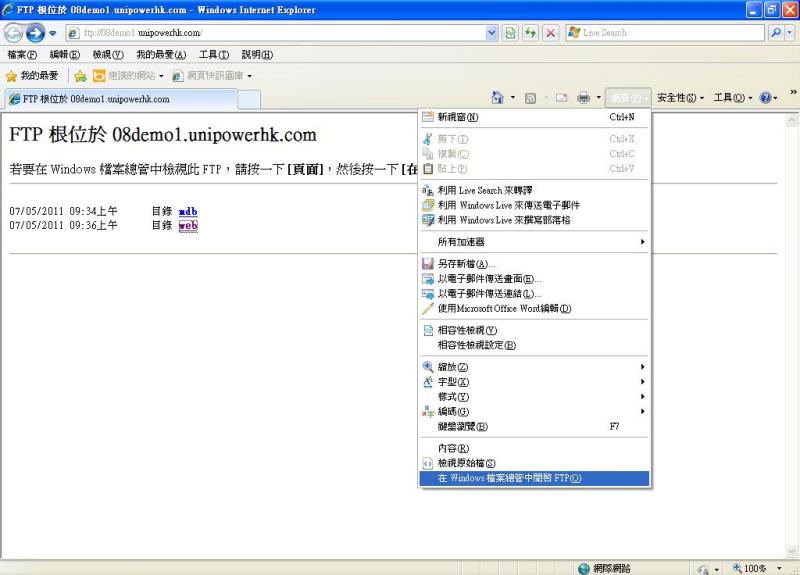 Step B
Windows explorer opens. Retype the username and password again.
(If window explorer does not open, please click the File menu and select "Login As".

Window檔案總管開啓。重新輸入使用者名稱及密碼。
(若登入方塊沒有出現,請選擇"檔案"欄再點擊"登入身份"。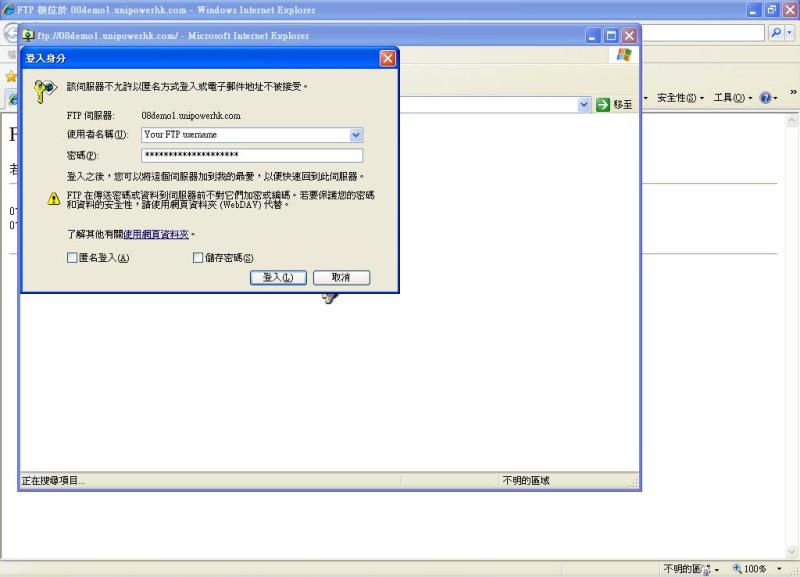 Step C
Uploading files by "copy" and "paste"
使用"複製"及"貼上"功能,便可上傳檔案。